VIRTUAL CHRISTMAS BAZAAR - 2020

Church of the Holy Trinity - Guildwood

85 Livingston Road, Scarborough, Ontario, Canada  M1E 1K7

Phone: (416) 261-9503

This page was last updated: November 22, 2020
Hello and welcome to our first virtual Christmas Bazaar.

Click on these links below and you will go to full details of what we have to offer you:

SILENT AUCTION - 1st batch of 22 items now available from Saturday 7th November

RAFFLE - this is now available - GET YOUR TICKETS

CRAFTS - open on a daily basis - 12:00pm to 4:00pm

JEWELLERY - to be announced - under construction

BOOKS - to be announced - under construction (Children, Adult, Sport, Religion)

Payment for your purchases may be made by cheque or cash when you come to the church.

Interac e-transfer is available for your purchase of raffle tickets

Check back later for other payment options that may become available

For those needing assistance on the stairs, we have a chair available for your use.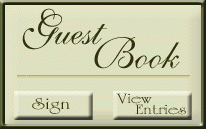 Please let us have your comments and suggestions.